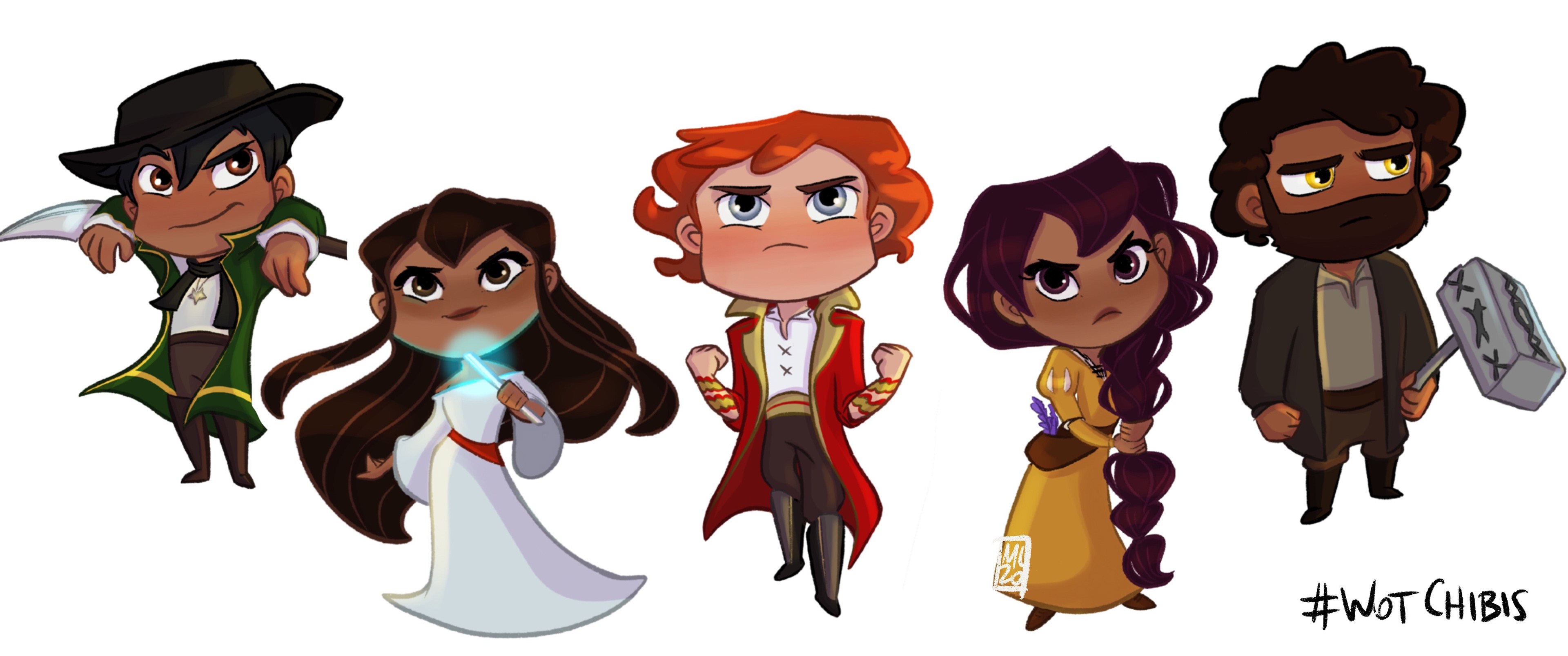 For a while now I've entertained the idea of drawing a chibi version for each and every character in Wheel of Time before the premiere of the Amazon Prime TV series (which should land in 2021). According to the Wot wiki there are 2200 characters in Wheel of Time. While the number lowers significantly if we only account for the characters who actually have a PoV chapter (148), it's still quite a large amount.  Can I do it before the TV adaptation comes out?
Follow my struggles and join the #TwitterOfTime community on Twitter (where I share them first) or sponsor a character through my ko-fi page!
Sponsoring is super easy: you simply donate some money towards my goal on ko-fi and when I reach the goal I'll daw a new group of characters (they come in 5). The donors will get to vote on who should be portrayed next and credited on my social media!