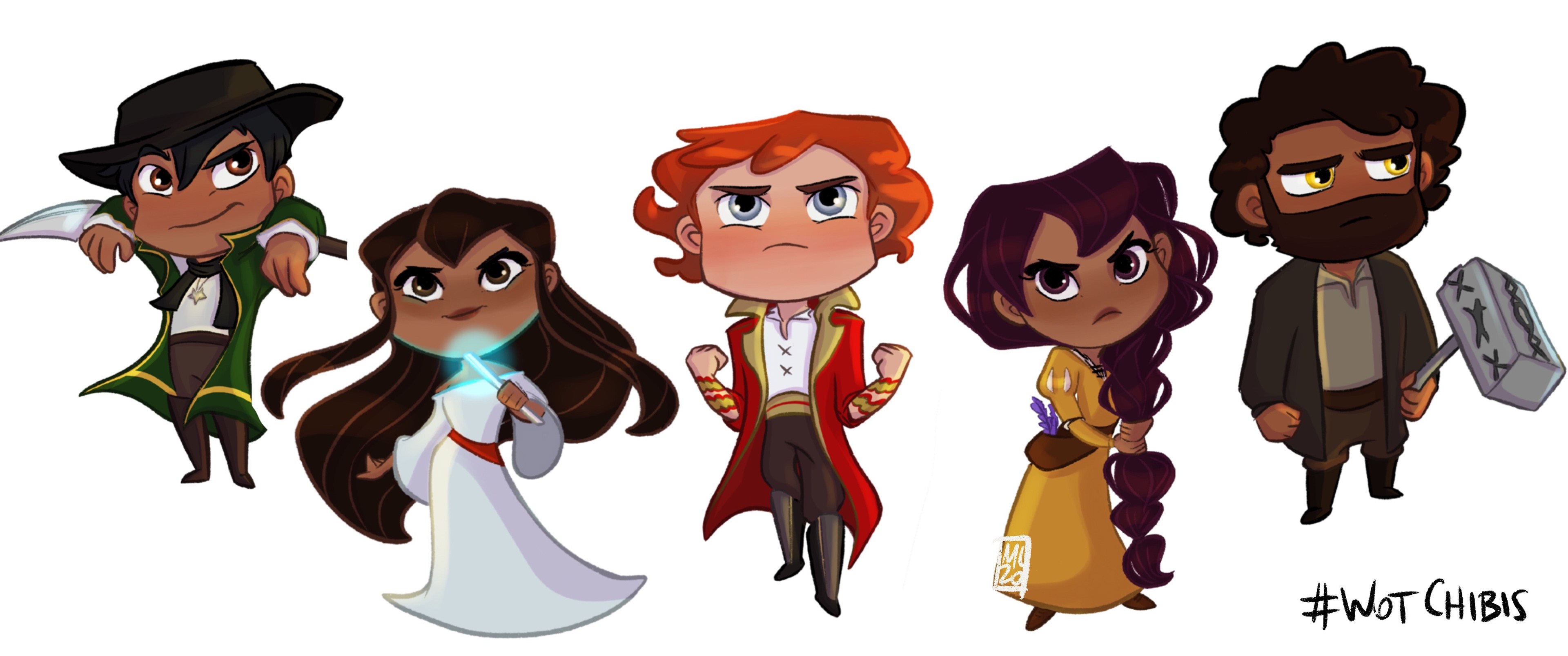 For a while now I've entertained the idea of drawing a chibi version for each and every character in Wheel of Time before the premiere of the Amazon Prime TV series (which should land in 2021). According to the Wot wiki there are 2200 characters in Wheel of Time. While the number lowers significantly if we only account for the characters who actually have a PoV chapter (148), it's still quite a large amount.  Can I do it before the TV adaptation comes out?
Follow my struggles on my YouTube channel and join the #TwitterOfTime community on Twitter (where I share them first). You can get the high res chibis by joining my Patreon!
By joining my Patreon you will have access to exclusive material and the original PSD and PNG files with the chibis for your personal use!